Marker:
Ice Ego9
Condition:
Like new, no external wear, only some normal breach wear
Color:
Blue w/ silver parts
Upgrades:
None
Known Problems:
None
Asking Price:
$1000USD (looking to trade, but offer cash if you have it)
Shipping Options:
Canada Post Expedited or Xpresspost, to be discussed
Trades of interest:
Marqs + cash, Vices + cash
Location of item:
Waterloo, Ontario, Canada
What is Included:
Everything like new, Ego, Shaft 3 barrel, Eclipse oil, allen key set, spares kit, barrel bag, manual, and box. Also the new solenoid barb was just installed, will include the old barb and hose.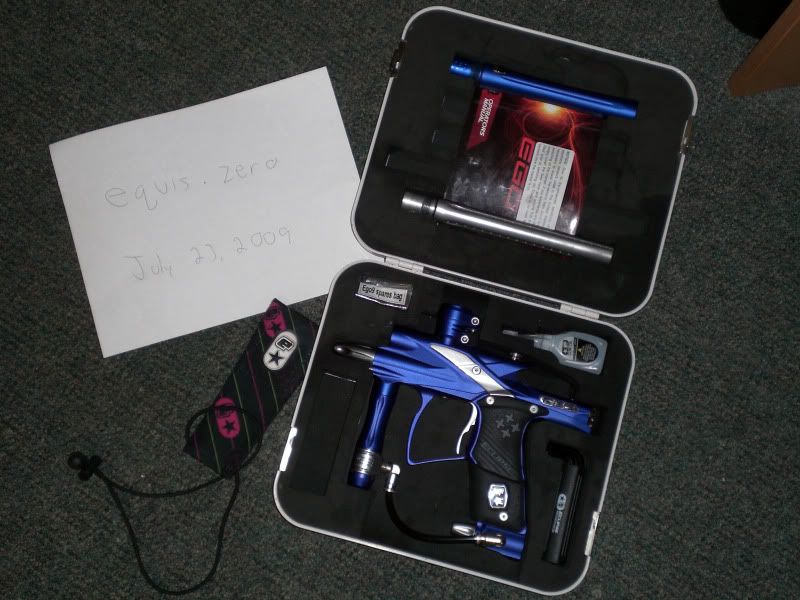 Edited by equis.zero, 25 July 2009 - 03:04 PM.