in this thread we will talk about what is stock class, what is open class, and what, as a new pumepr, you should pick.
first - heres my video on the subject -
Open Class -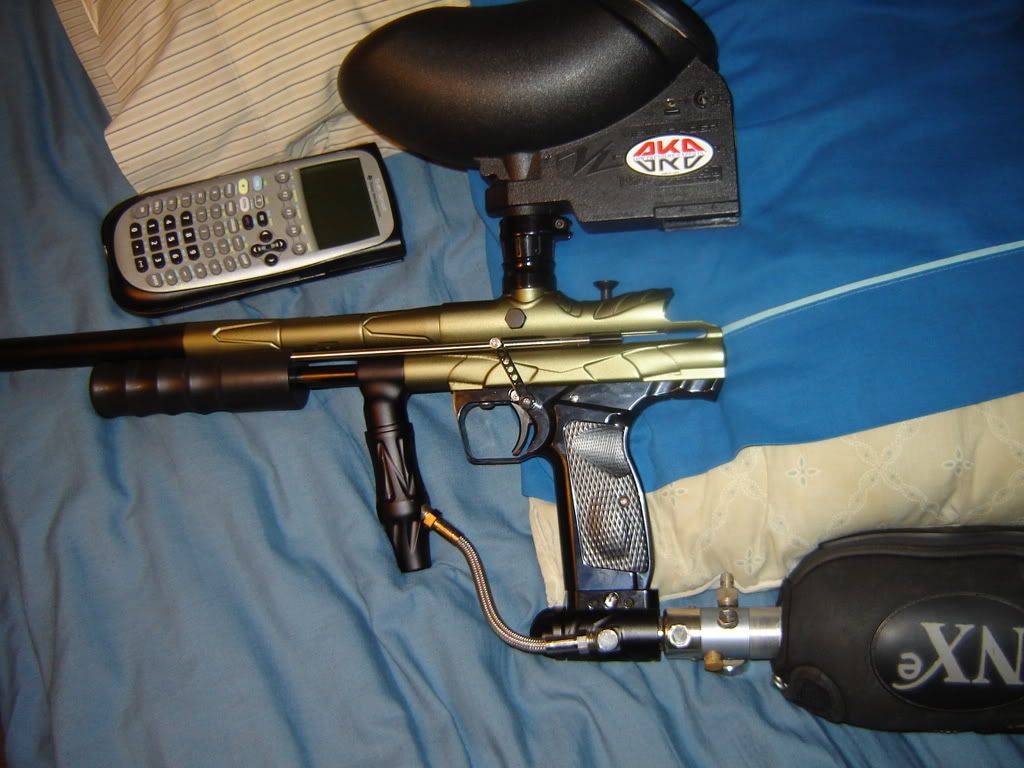 an open class gun uses a direct feed hopper system to feed paint, and uses a bulk co2 or compressed air.
most of the time snipers are the open class gun of choice. you can use pocket hoppers, revvys, even a halo if you want. and again, anything from 3.5 co2 to a 88/45 compressed air tank.
Stock Class -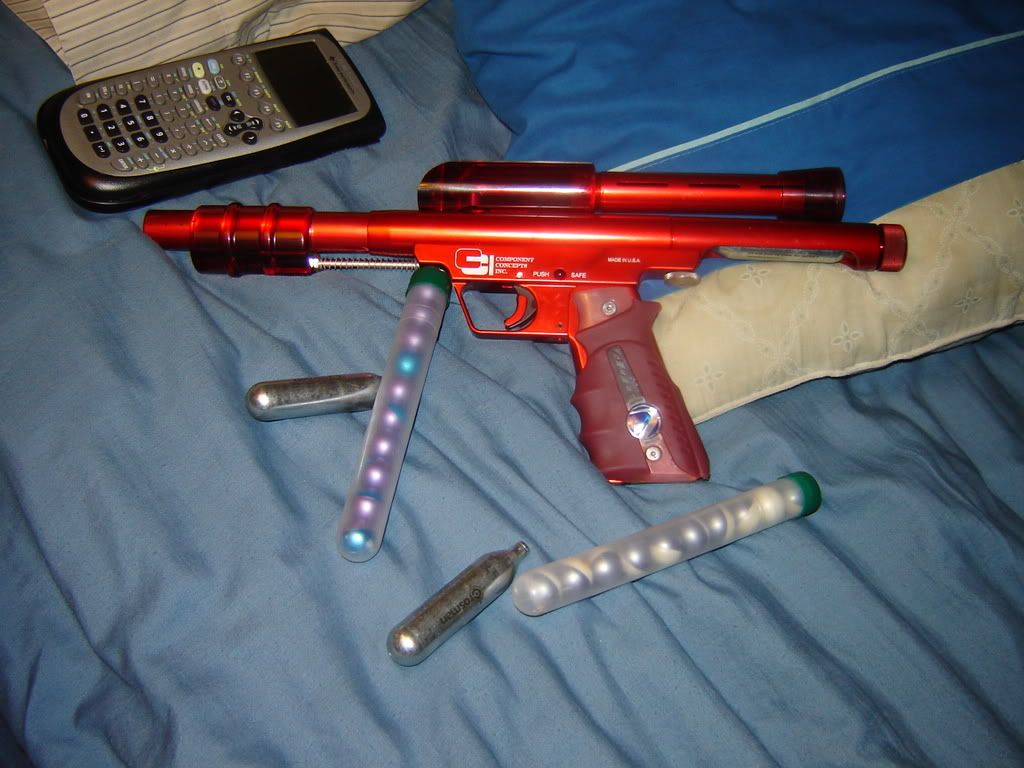 a stock class gun has a un-sprung feed tube parallel to the barrel and less than 20 balls. the air source is a 12 gram co2 in a non-lever changer system.
there are a million old rules from god only knows when about stock class. for the most part, we have disregarded those rules, because they are simply obsolete. these rules are about ported barrels, removable barrels, AT, dropout changers ... you name it there was a rule about it. in most cases this would mean that only PGPs are "truly" stock class. but frankly, i dont care.
most stock guns get 25-40 shots per 12 gram, and you can get 12 grams for between 50 cents and a dollar a pop.
Modified stock class -
any combination of stock class and open class components. typically comes in the form of a bulk co2 tank, or air tank, and a stock class feed arrangement.
what do you want to play a new pumper?
thats a question only you can answer.