I recieved these Events at a tourny a few weeks ago for taking first place, i just got to use them for the first time last saturday, and i just didnt like them very much. As such, i switched back to using my profilers. So i'm putting them up for sale. They are in Immaculate Condition, they look brand new, the only problem is the small scratch on the lense, but its not that big of a deal since they are clear and most people just buy a new lense anyways.
Item:
Blue 09' Events
Condition:
LNIB - Pretty Much NIB
Known Problems:
The only problem is that some kid knocked them off my table so there is a scratch in the lense.
Asking Price:
85 OBO
Shipping Options:
USPS flat rate if i can, if not then Priority Mail
Trades of interest:
Green Camo Dye I4's
Location of item:
Northern Lower Michigan
What is Included:
Mask, both visor pieces, Carrying Sack, Manual, Box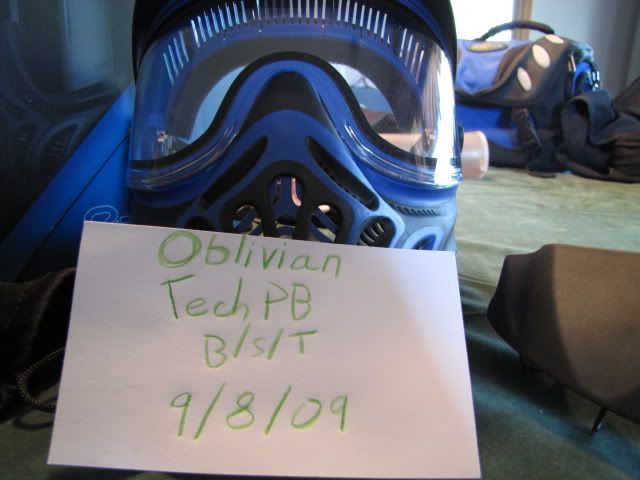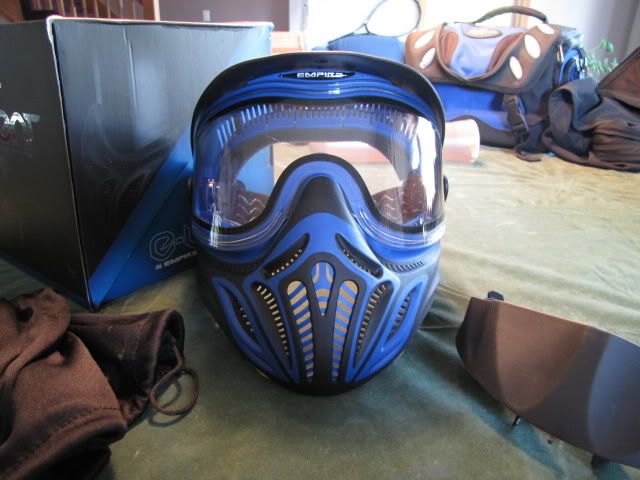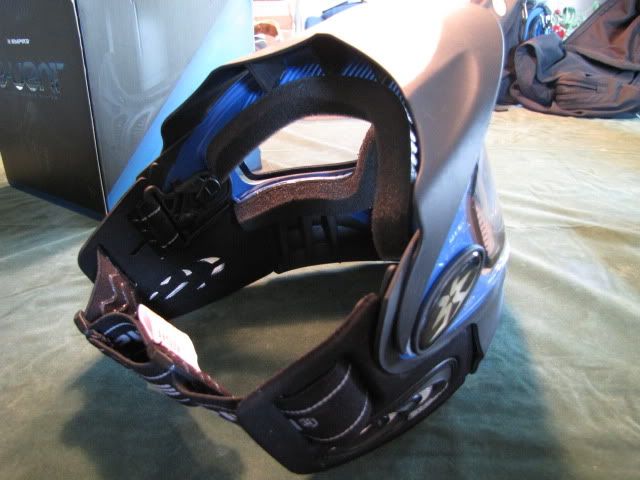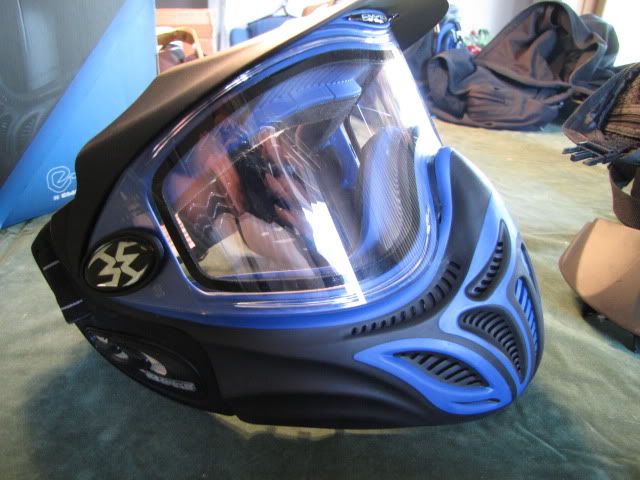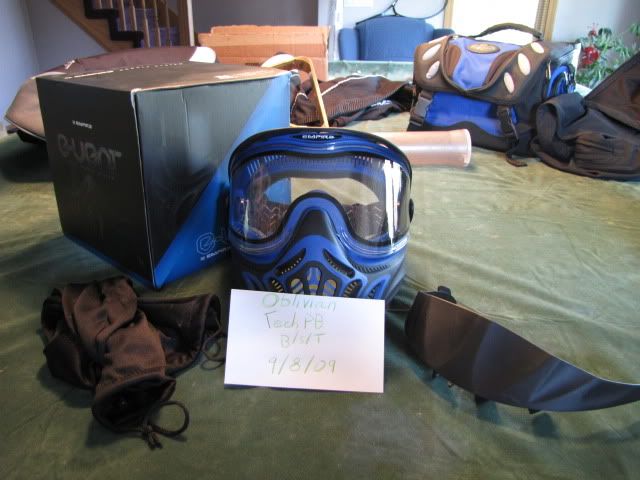 This picture is of the scratch, you can barely see it but its center of that picture area