This is for those that love to make improvements on their guns and equipment anyway they can. whether it is for function, looks, or just plain awesomeness. Here we can post resources, pictures, or advice for anyone seeking mod info.
To enter submit a picture and short description of the mod you have completed.
Members

Founder:
JDerrill

Members:
1) Christopher
2) steadian
3) ktap
4) zop10
5) Maj Tom
6)PacosTacos88
7) csskiller
8) baller5007
9) jtusa181
10) schven79
11) Leafy
12) Dumb_Luck_Paintball
13) xmas asn
14) deadpool
15) nick-mouse-herbert
16) firebirdjimbo
17) Mariki
18) Hammy of socal
19) drummie224
20) Chace365
21) Clingerwringer
22) Danny D
23) MIBALLER
24) Andrewthewookie
25)Weigel21
26) hill
27) spankopotomous=paintball
28) DSG1987
Resources:
Here is my trracer that i stock classed. I didnt like the standard pvc feedtube that everyone makes so i chopped the feedneck, and taped the body to accept a phantom feedtube.
i also added a vertical ASA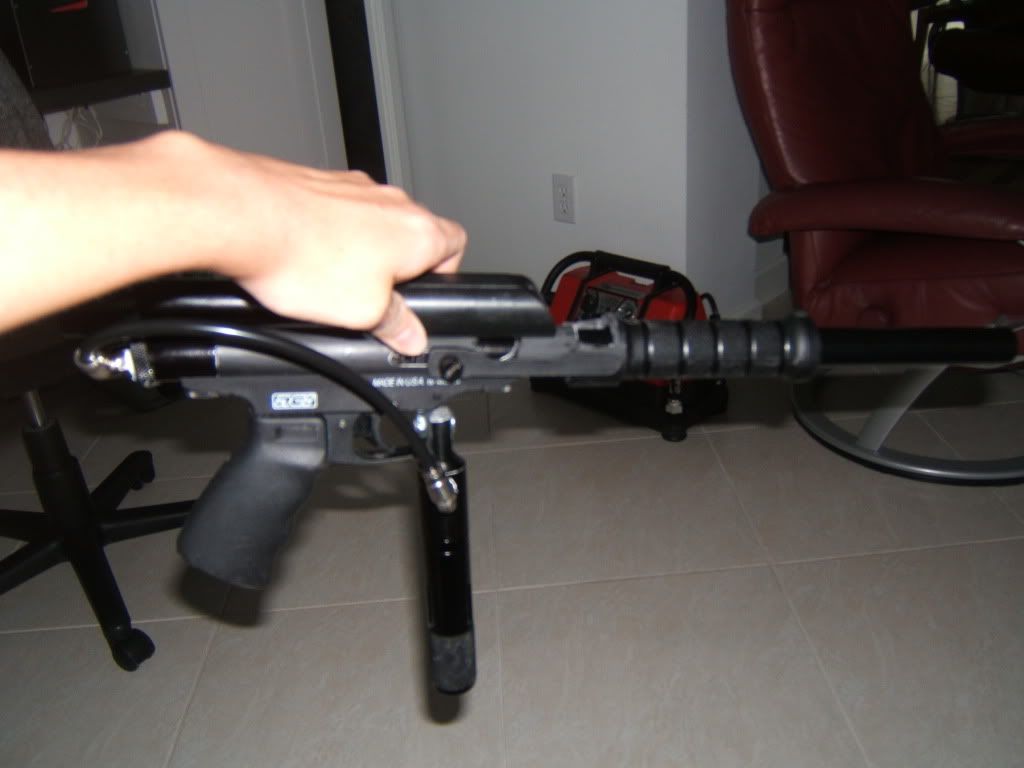 Edited by jderrill, 09 July 2011 - 12:31 AM.