Marker: Tippmann A-5
Condition: 9.8/10
Color: black
Upgrades: e-grip, Flatline barrel, remote line, collapsible stock
Known Problems: NONE!
Asking Price: make me an offer
Shipping Options: UPS with Signature
Trades of interest: taking offers
Location of item: Laplace, LA

i am including the stock grip frame and the stock barrel along with some gun lube and the oversized flatline barrel condom
there is a little wear on the barrel tip due to bunker rub , but over all the marker is in almost perfect condition.
the reg is adjusted at 300 fps using hpa so those who buy the gun and want to run co2 though it should adjust the reg accordingly
if you have any question feel free to ask

P.S. i didn't know where to post this at but because it has an e-grip i figured the "electronic marker" forum would be the appropriate place
if not im sure the moderator will move it so please no flaming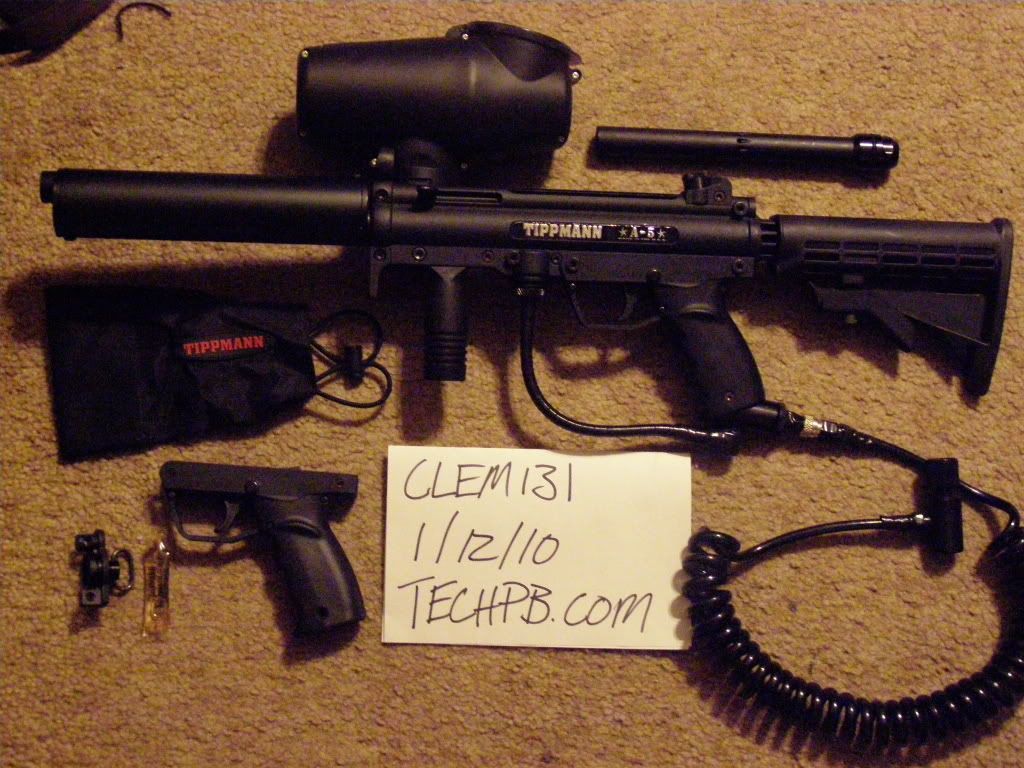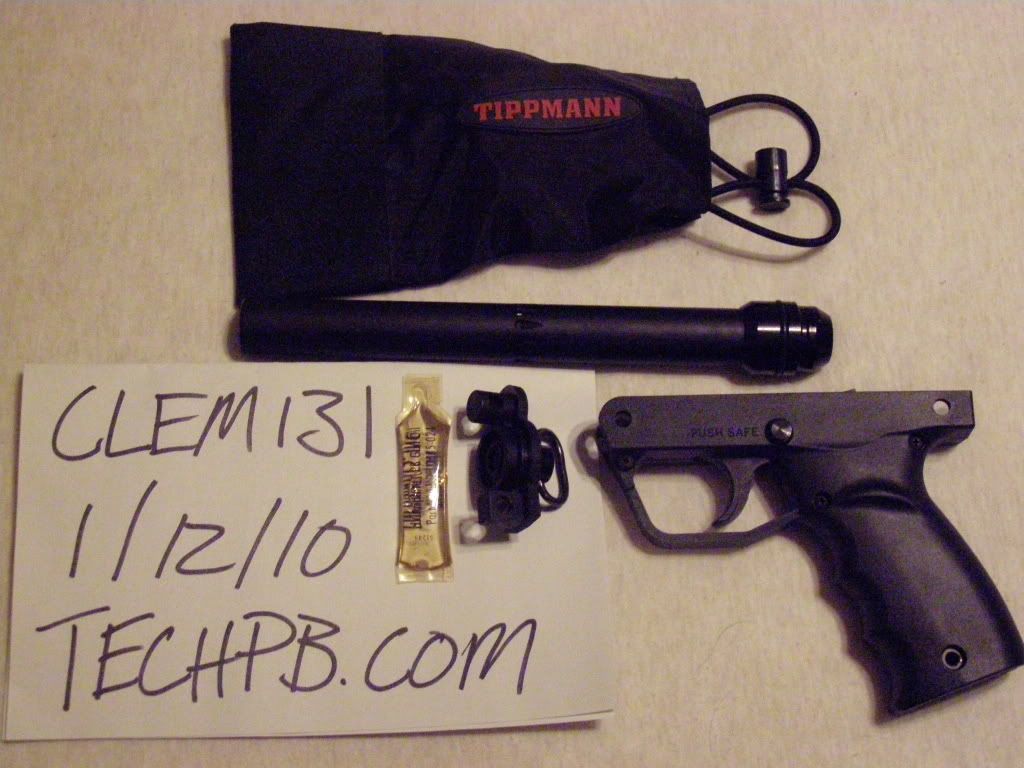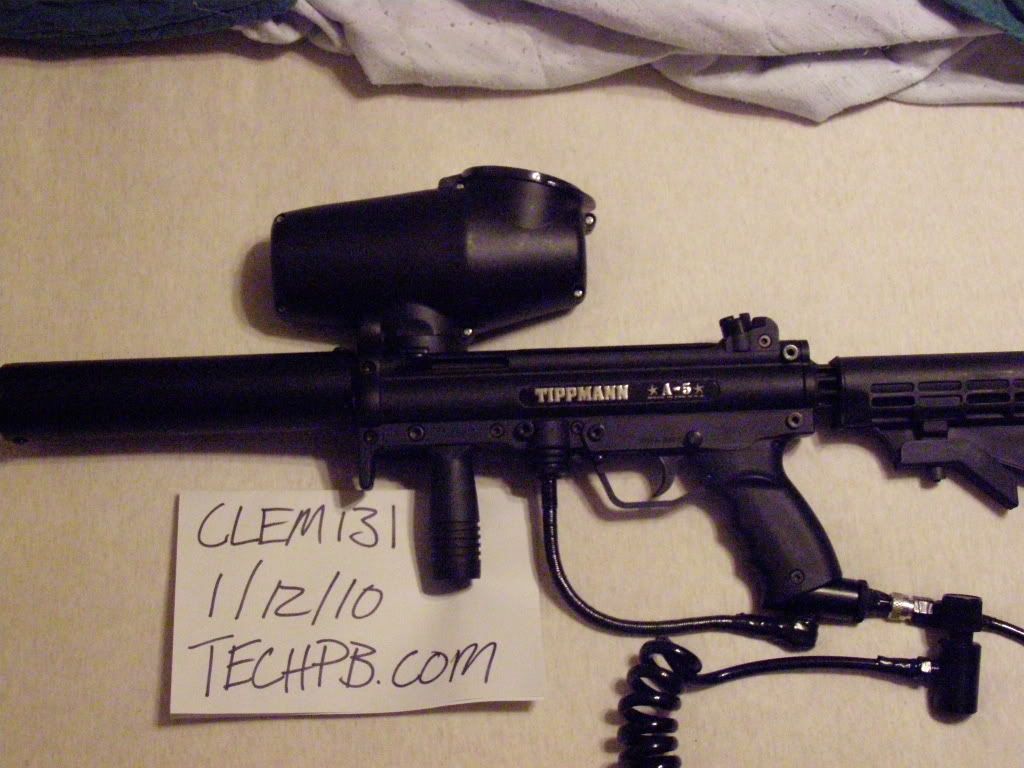 Edited by clem131, 08 April 2010 - 11:16 AM.