hey guys, i've gotten the go ahead to get into the shop here and start making sweet stuff!
NOW TAKING PHUZZARD ORDERS!
140 plus shipping for the basic conversion. the more options you want, the higher the price. white or black pump handles for the same price, dyed white for extra. extra milling available. comes with rounded and slotted pump arms, button head screws and return spring.
production -
Hitman Mod with Decorative milling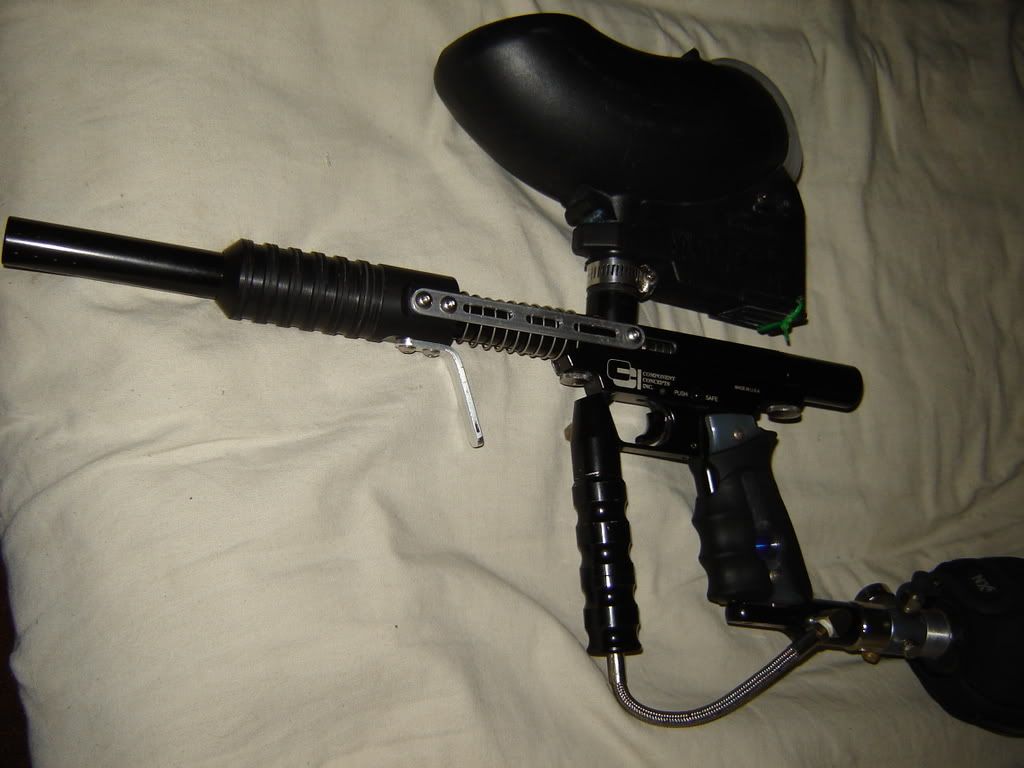 Stock Handle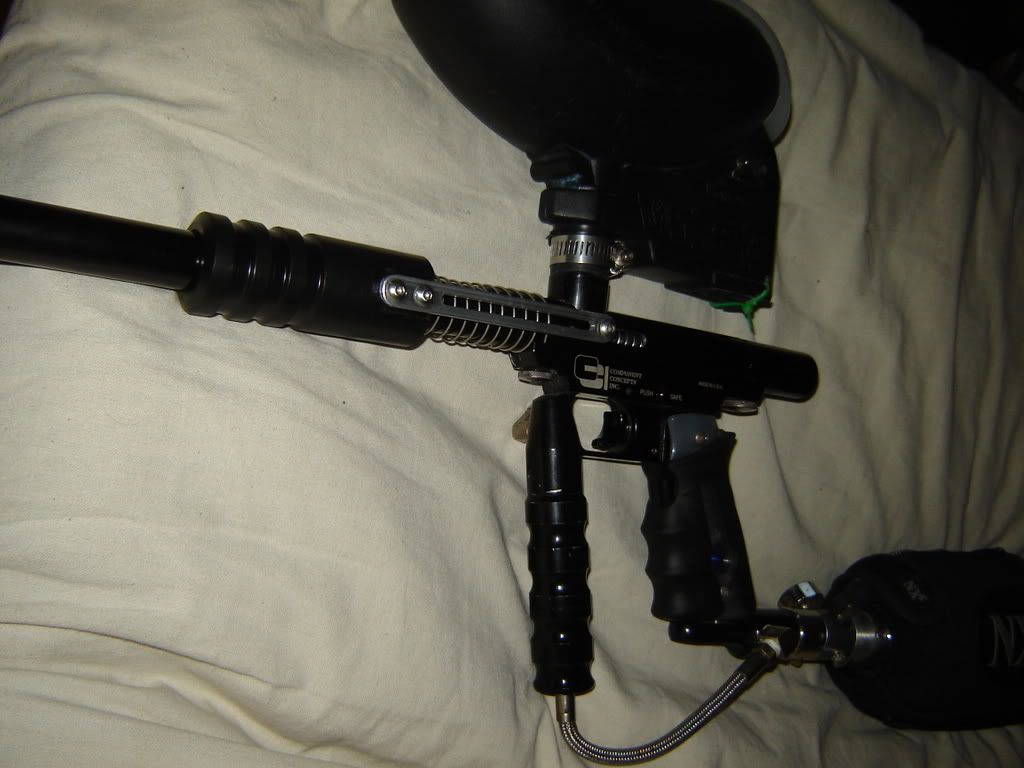 mod itself -
annoed black -
We can also do other work, examples as follow -
trigger stops for mags, cockers, phantoms
hidden ULE milling on mags or other guns (like frame diets for AKA guns) such as this frame diet i did to my excal this will be 25-30 depending on the extent you want it. -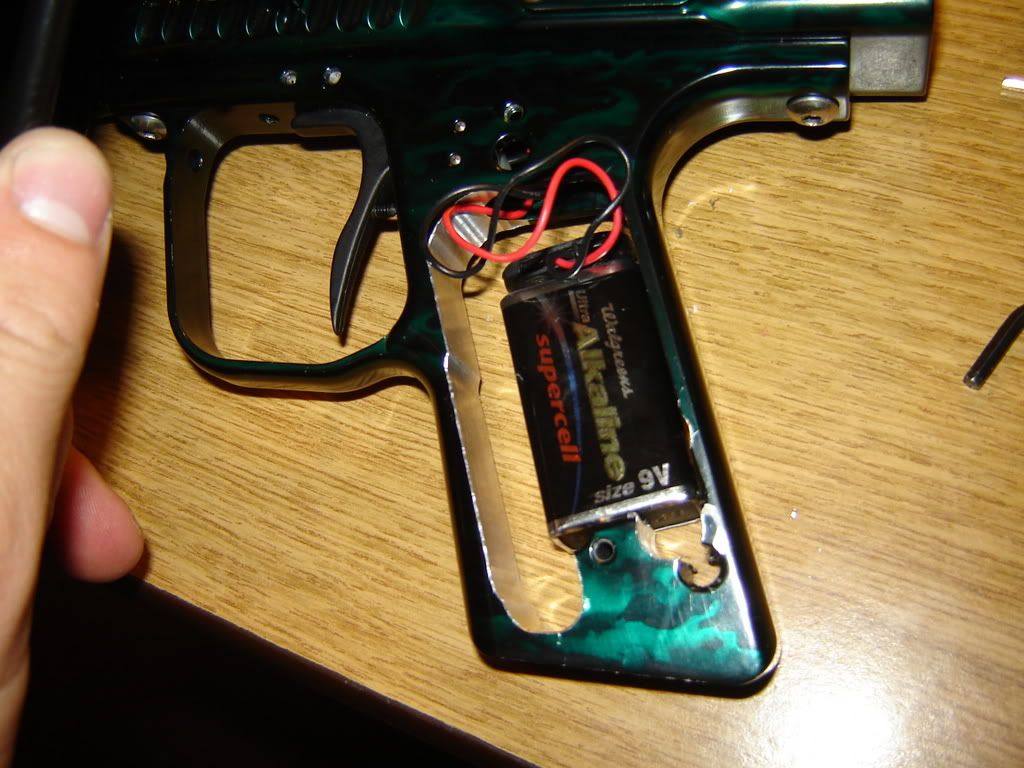 a small set screw to clamp down a carters body to the valve case, such as this -
say goodbye to ever having to re-adjust your slug and valve! this will be 15 plus shipping.
Apexification - we can turn down barrels to fit the apex barrel tip. The barrels must be large OD barrels. Not all barrels will work.
prices would be on a case per case basis then.
other work -
delrin pump handle -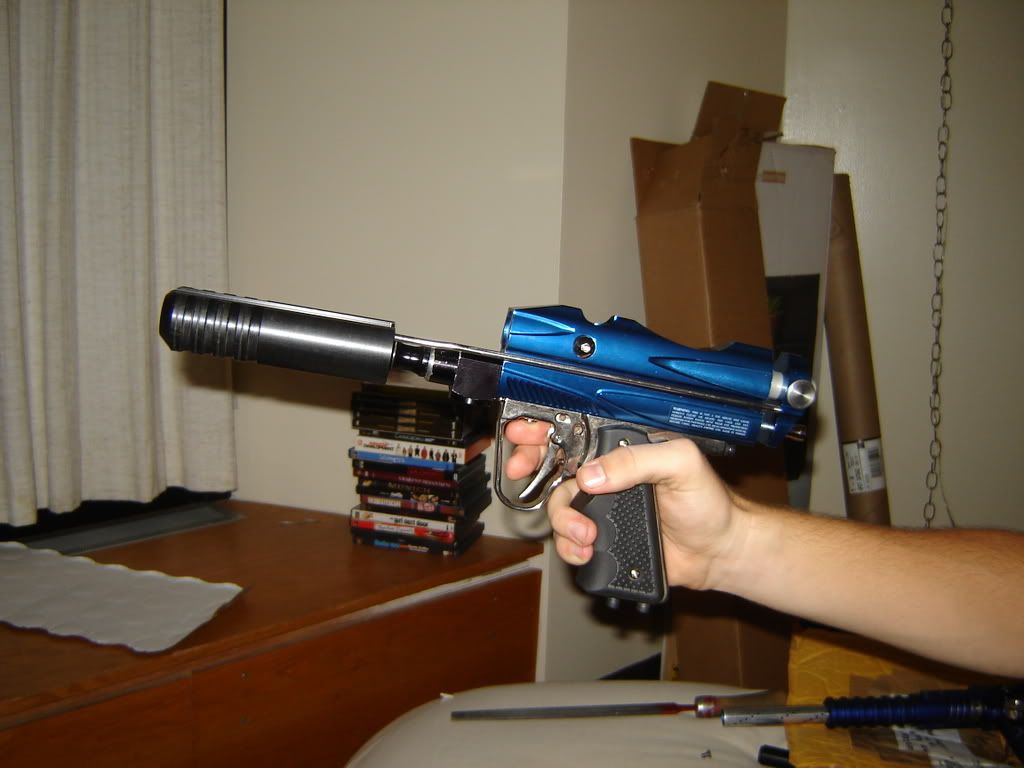 mini frame diet -
Edited by brycelarson, 14 October 2010 - 11:17 AM.