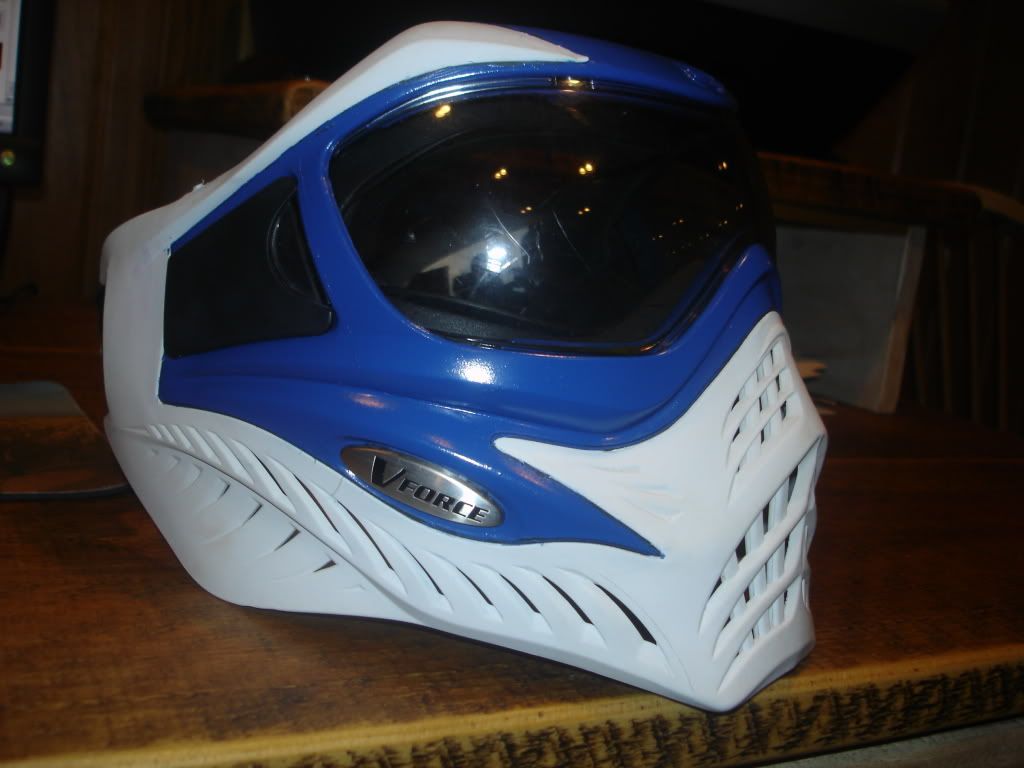 Here is a picture of Mine
What You Need
- Grillz (of course)
- 1 Can of Krylon Fusion Spray Paint
- Painters Tape
- X-acto Knife
- Paint Thinner (optional)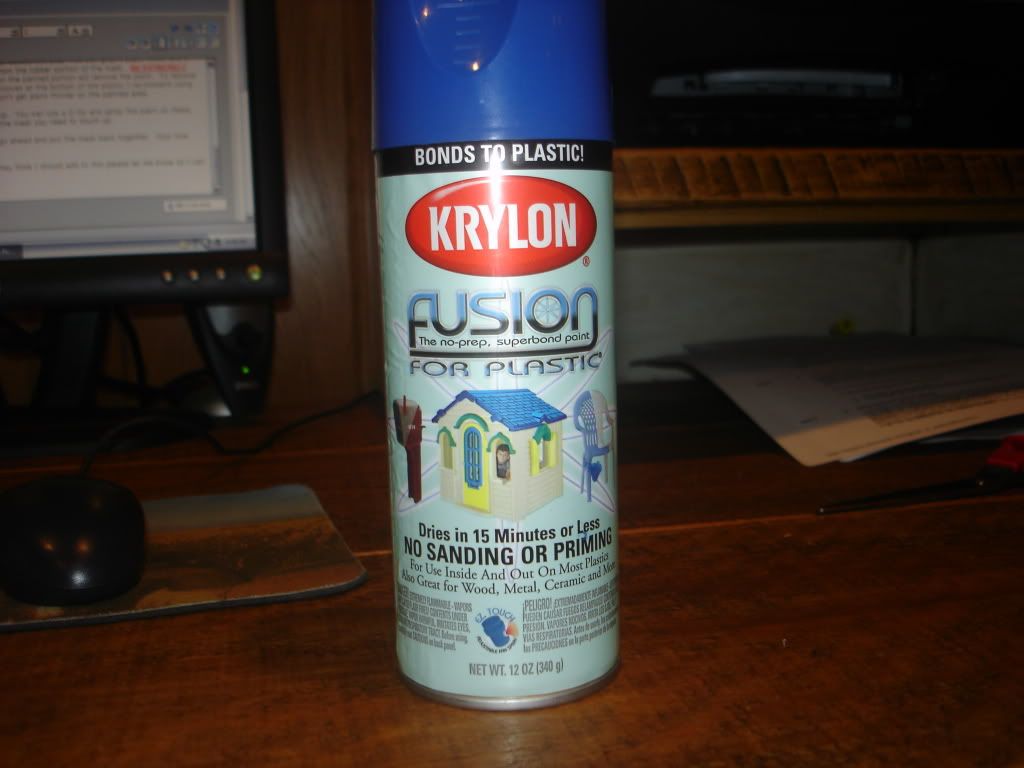 Note: This is a picture of the kind of paint to use
You want to start off by tearing down the mask, taking out the lens, foam, strap etc.You then want to tape off the area of the mask that you don't want to paint. Be careful take your time the better you tape them the better they will look in the end. Make sure you tape everything that you don't want painted.
When your taping around the bottom you can use you fingernail to give you the outline of the bottom of the mask. The top is a little more difficult because there is no gap for you to see the line so be careful. Next you want to use the X-acto Knife and cut the tape around the lines exposing the plastic part to paint.
Next grab a box or something to sit them on and go out side with your paint. Shake the can well. Spray evenly on the surface of the mask. Make sure you keep the can back about 3 feet from the mask, you just want to mist it over the mask. After your first coat let it sit for about 15-20 minutes then go ahead and do a second coat. After about another 30 minutes, go ahead and spray your third coat. Let the third coat sit for a few hours so that the fumes can air out. Now before you take off the tape check the mask to make sure it is evenly painted. If not just do another coat and let it sit.
Once you are satisfied with your paint job and the mask has dried go ahead and remove the tape. Once the tape has been removed inspect the mask. You can take a small flat head screw driver to scrape the globs of paint from the grooves at the bottom of the plastic you painted. Is there any paint on the rubber parts? If so this is where the paint thinner comes into play. You can grab a paper towel and a little bit of paint thinner and wipe off the paint from the rubber portion of the mask.
BE EXTREMELY CAREFUL!!!!
Getting any of the paint thinner on the painted portion will remove the paint. To remove paint that is on the rubber portion of the little grooves at the bottom of the plastic I recommend using your finger nail to scrape it off. This way you don't get paint thinner on the painted area.
If for whatever reason you need to do a touch up. You can use a Q-tip and spray the paint on there, just a little bit, and gently cover the portion of the mask you need to touch up.
Once your done wait for everything to dry and go ahead and put the mask back together. Your now ready to go.
I hope this helps, If anyone else has anything they think I should add to this please let me know so I can do so.
Good Luck.