Alright guys, I currently own an air cannon that I made about a year ago, unfortunately the cannon requires the use of a compressor. A video can be found here.
Since Its summer, and Im starting to rake in the dough, Ive decided to work on another air cannon project, one that doesnt require a compressor to be used everytime.
Here is a design that I have been working on.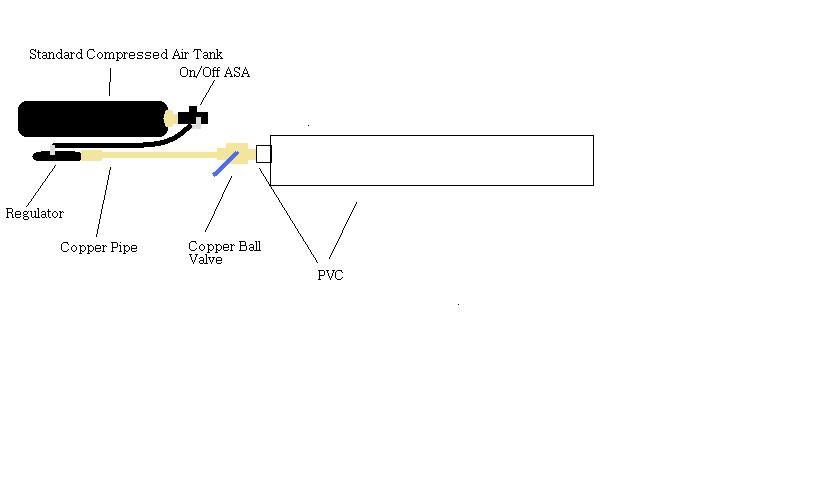 Right now Im just looking for some input on what people think about it and any suggestions they have for improvement. The asa will the turned on, then gassed off allowing the reg to be pressurized, and not allowing any more air to go through. The ball valve will be opened releasing the pressure, starting the sequence over agian. I plan on not cementing the barrel, so I can change them out and use different ammo. I also was thinking of using a water bottle holder that I have which will be attached to the top of the copper piping. The tank pretty much fits, and to stop it from wiggling further Im going to use some velcro to hold it in place.
Criticism is not only welcomed, but necessary!