Marker: Dangerous Power Fusion 8
Condition: 9/10
Color: Brown
Upgrades: Listed below
Known Problems: None
Asking Price: $190 obo
Shipping Options: USPS
Trades of interest: None
Location of item: Peoria, IL
Dangerous Power F8
-Original box
-Original barrel
-Original poppit
-Original ram
-Lurker eigenram
-Lurker golden Poppit
-Violent series bolt
-Dangerous power pressure measuring device
-Oring rebuild kit
I need to look around and if I can find the stock bolt or the lower tube front cover I will include those, but I dont know if I have them.
I lost the front cap at living legends so I currently only have the pressure measuring device. You can use the gun with that in place no issue.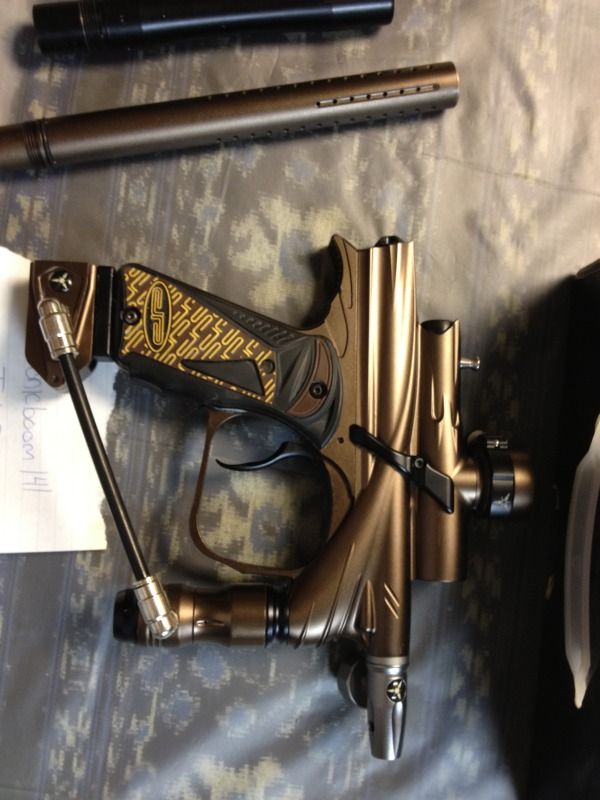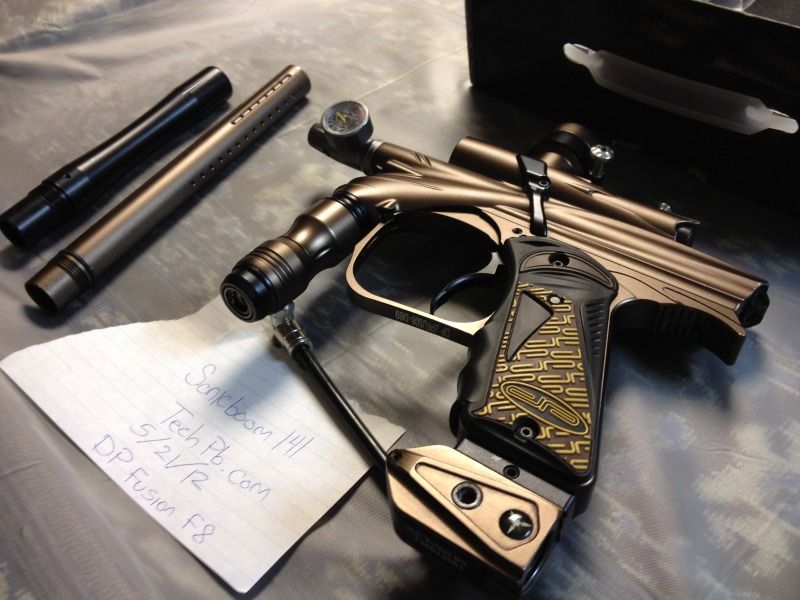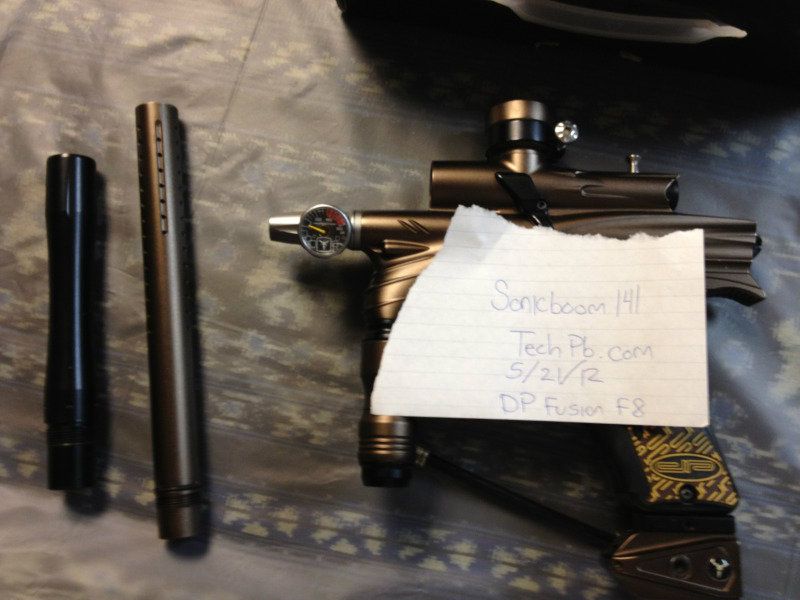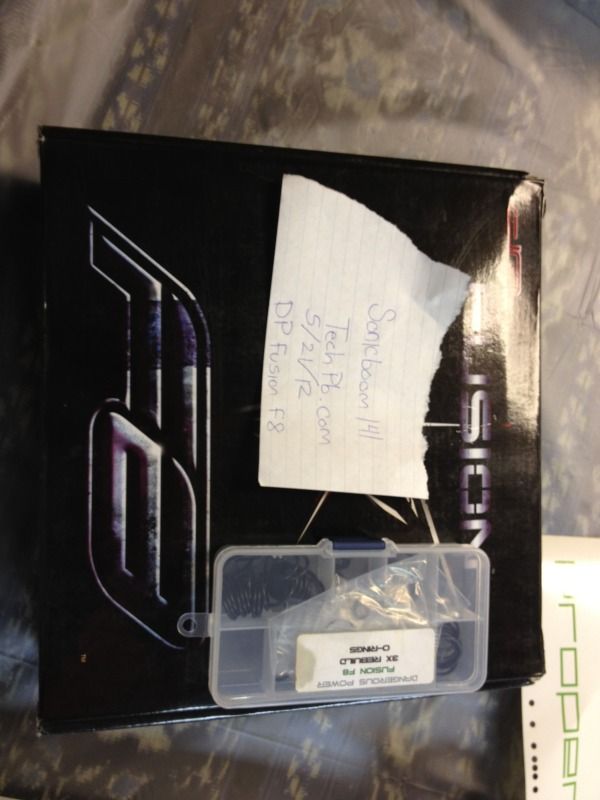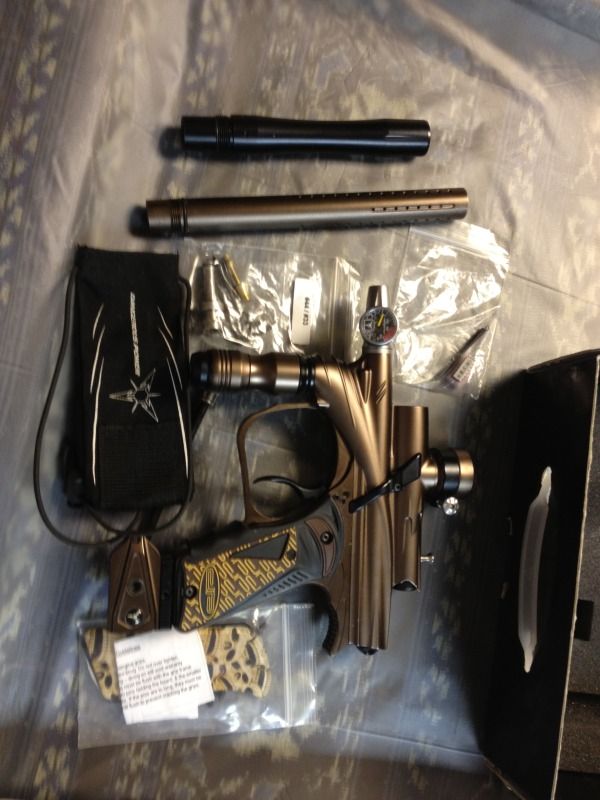 Just used this at living legends and shot 3500+ paintballs through it before I went back to pump because my hopper broke. The gun works great. I can get a video dry-firing if needed and showing that it works but I cannot shoot paint because my torque loader broke at living legends.
Reason I am selling is because I bought a Fusion FX at living legends.
Any videos or pics just post here please asking.
Was $250 shipped/pp'd obo
$230 shipped/pp'd obo

$190