Here is my SSS M527 (Supressed Sniper System HK 417 + M110)
Been slowly adding parts and finally got the scope in today.
Parts List:
Tacamo 416 foregrip
rail covers
e-grip
16" barrel
cyclone upps
AFS 7.56mm mag
modded airsoft 417 sniper stock
rail riser
3-9x50 scope
Harris bi-pod
mock silencer
This silencer is just to figure out what i neeed to get in PVC. I will be making a much better one in PVC pipe.
looking to get a no-kich hammer, kiljoy trigger and some internal upgrades.
Overall i am very happy with it, i think it looks great, preforms great and is one of a kind.
Well here it is: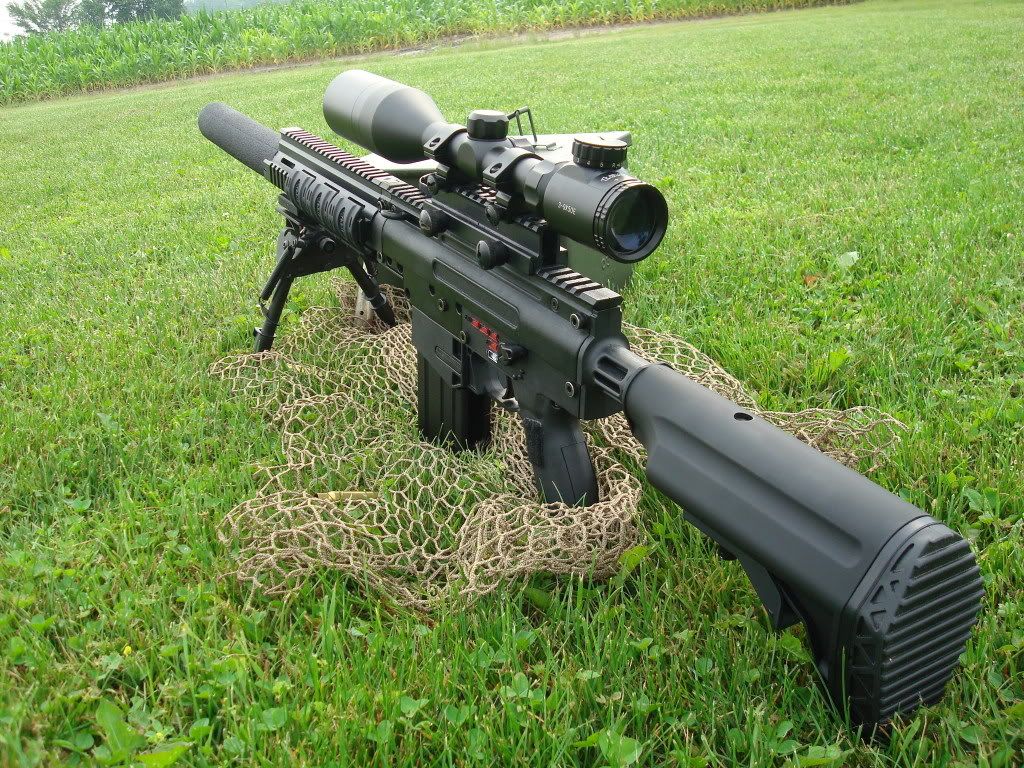 Tell me what you think?
P.S. Also do you guys think i should keep the scope on the riser or get tall mounting brackets?