***SOLD ON THE NATION***
Today I'm selling my Etek 4 LT. I love it to death - it shoots great and has never let me down, but I just bought an Ego 10 and BL V2 and need some cash to pay for them.
If you want a new Etek4 but don't want to pay the full price, this is for you. I've babied her the whole time I've owned her. Fewer than 10 cases thru her. Never failed me. I just took the Saran wrap off the case today.
Marker: Etek 4 LT
Condition: 9/10 (because of jewels, 9.75 otherwise)
Color: HDE Earth
Upgrades: None
Known Problems: None
Asking Price: $425 Shipped
Trades of interest: NONE.
Location of item: Virginia (23662)
What is Included: Box, Case, Parts Kit, Barrel, Lube, Allen Set, Barrel Sleeve, Manual
The only flaw on the gun is that almost all of the jewels wore off. However, I guarantee you that any Etek 4 you use will have this happen to it. I have 5 teammates who own the exact same gun I have, and all their jewels wore off too.
http://www.youtube.com/watch?v=u9W4Km8v5jQ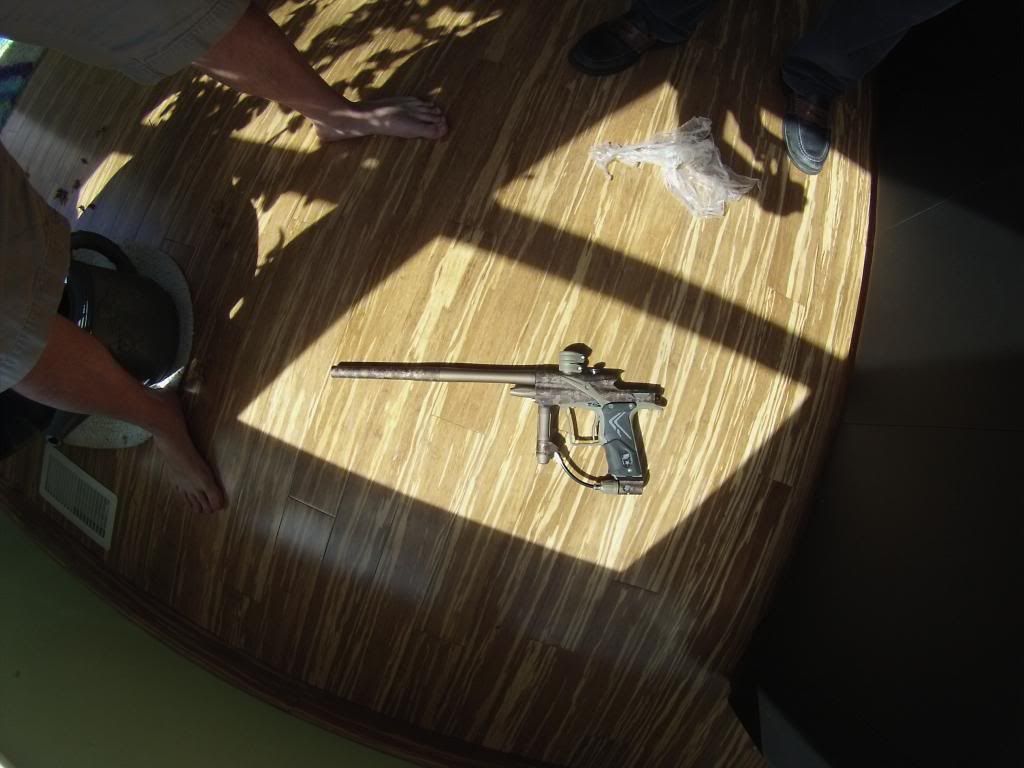 Here
are some more pics, I've taken a picture of every slight imperfection, so there's no secrets here. Some are so unnoticeable the camera wouldn't even pick them up.
Thanks for stopping by!