Ey boys and girls I'm back!
So I put up an ad for my Xbox on Craigslist. Here's what it looked like.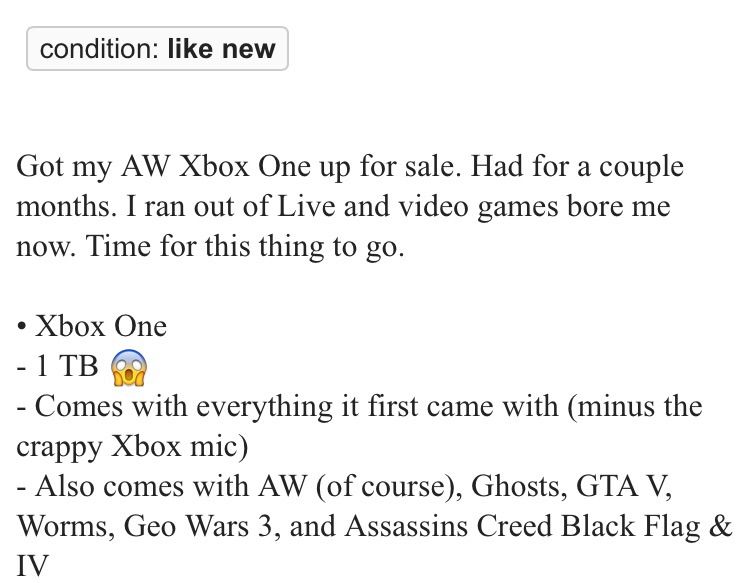 And then I get this shit.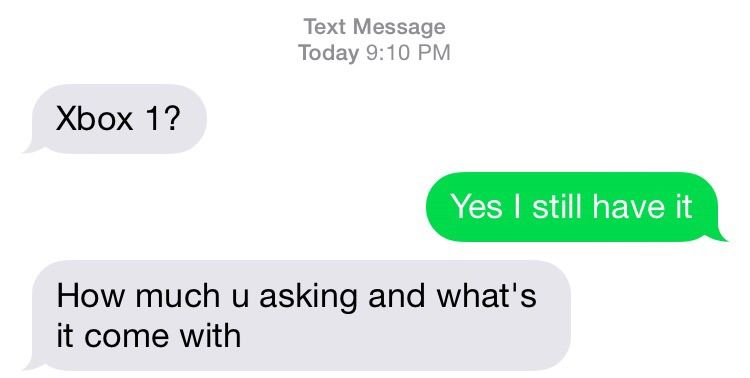 Like why the fuck are people so lazy? It's not just craigslist, it's everywhere. I put up an ad for whatever I'm selling with complete details and people still ask what's it come with or how much are you selling. They can't take a fucking minute to actually read the post and offer like people with a goddamn education. Fuck you lazy people.