Rules
Hey all, I've had this Creed for a while now and the only problem I've had has been the eyes malfunctioning in the past month or so, I figured I would just get the whole marker looked at, orings replaced, and tuned, etc. I sent it out the 15th I believe to Mass. and received it in perfect working condition (better than ever really) on the 21st. I love this thing to death but it's time to move along to a brand new marker I can care for my own. As you can see there's a nick near the left eye cover that was there previous to my receiving of it and a scratch that hasn't even gone down to the metal enough to wear off paint. Now on to the Candy.
Marker: Vanguard Creed
Condition: 9/10 10/10(Mechanically)
Color: Flat Black
Upgrades: None that I know of.
Known Problems: None (just tech'd)
Asking price:$470
Shipping Option: What is agreed upon
Trades of interest: Offer but mostly looking for cash
Location of item: Springdale, OH
What is included: Box, Marker, Allen Keys (missing one-> pictured), Charger, Usb to mini usb cord (I believe), some eclipse lube, All barrels, original owner manuals, original vanguard symbol thingy...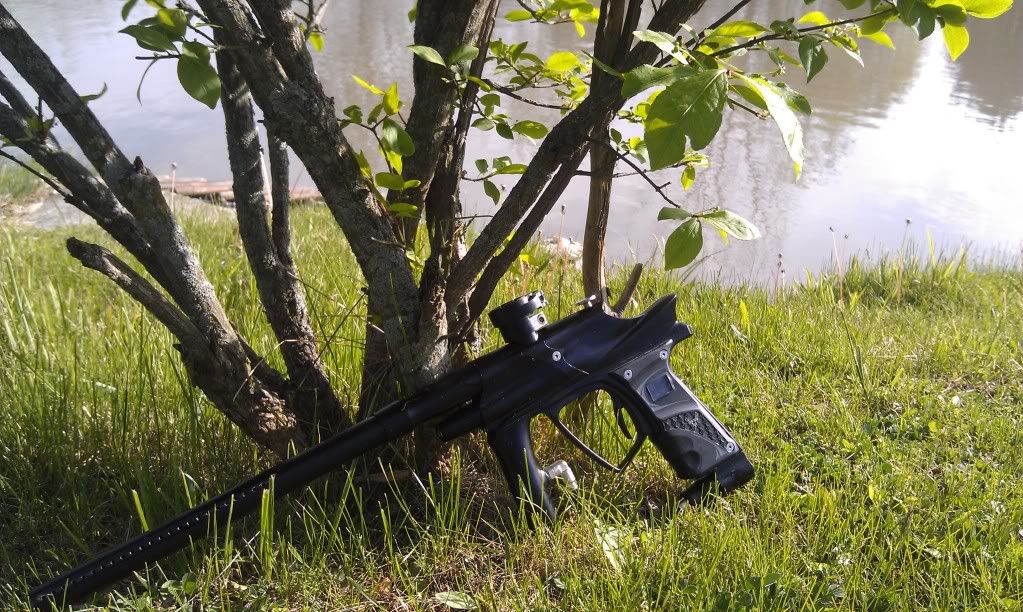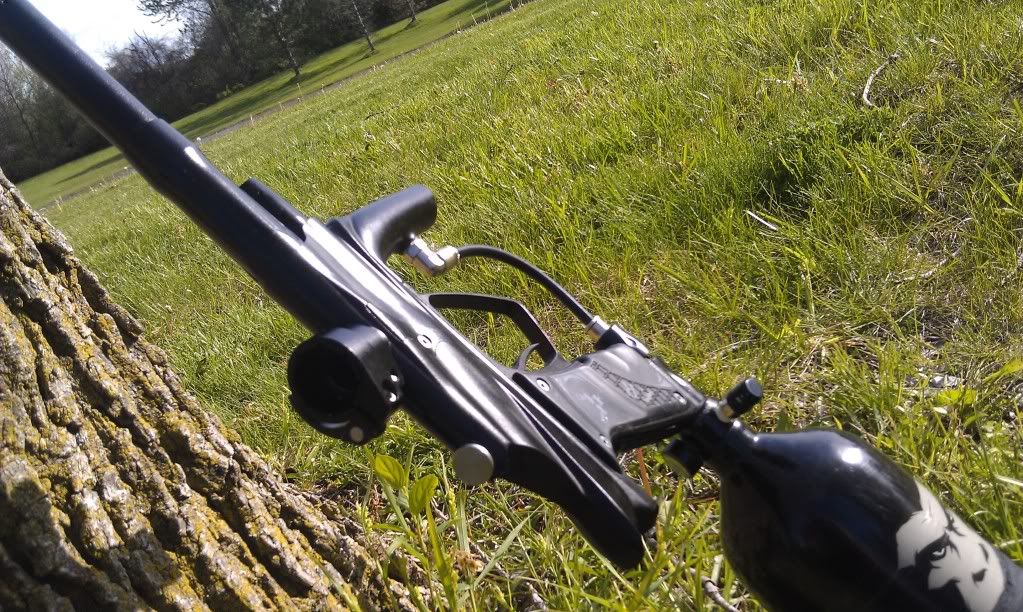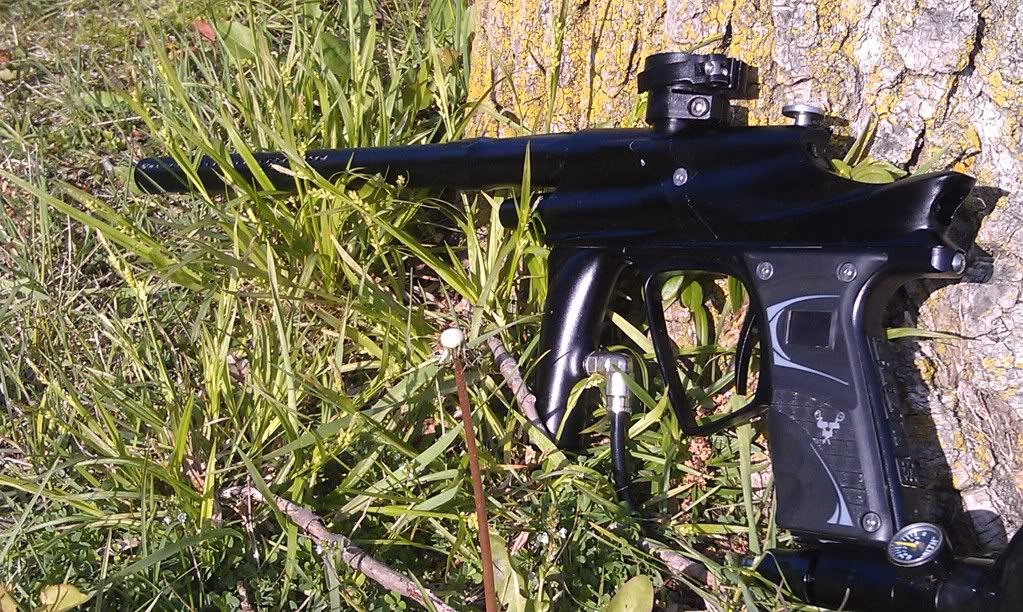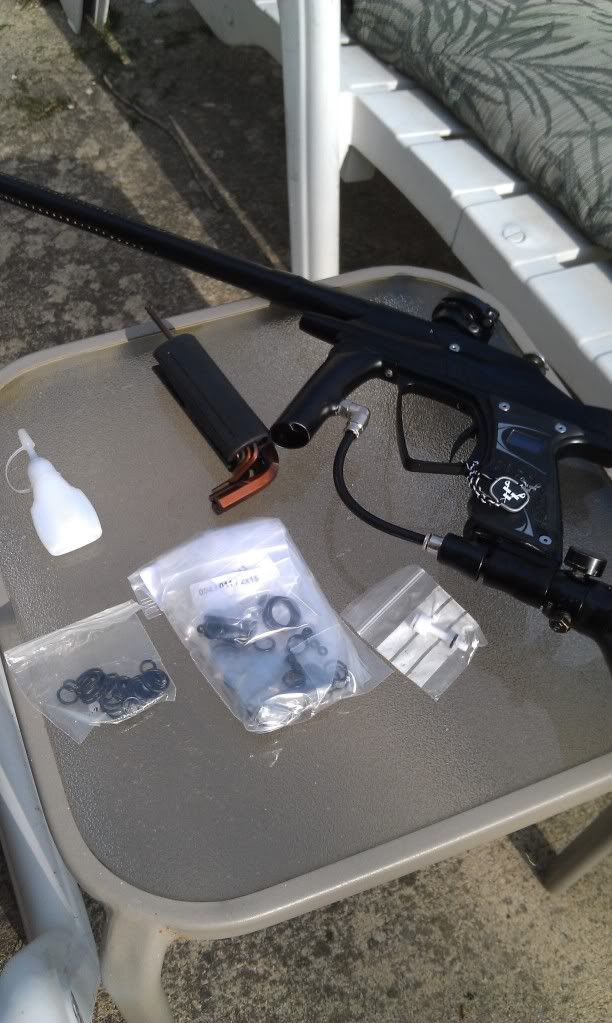 Nick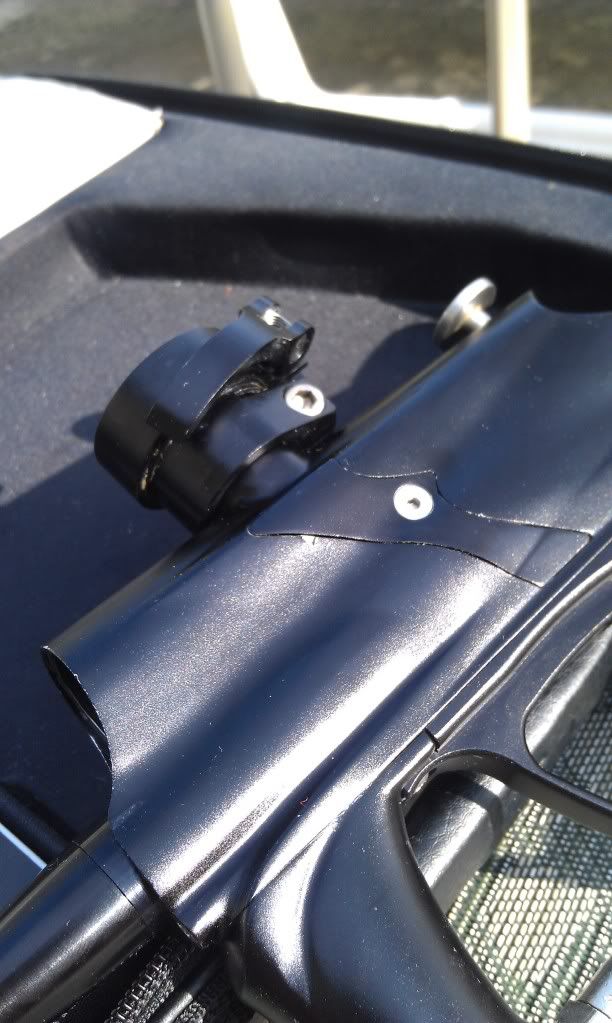 Slightly Visible Scratch