Mods...preveviously posted under Tippmann "Markers." However, I believe this topic is also relevant to this forum location as well. My apologies in advance for the double post.

This is an in-depth comparison between the Palmer Stabilizer and the AKA 2 Liter Regulator.
Both units were tested for

shot to shot velocity consistency

in both High and Low pressure configurations on the Tippmann a5 marker. Some interesting results raise questions about velocity consistency relitive to turbulence in the air flow. The write up is in five parts and is currently posted on both a5og.net and **********.
Unfortunately, the amount of pictures that this review contains exceeds the number allowed on this forum. (56k users be warned)
I have therefore provided the link to the a5og.net write up. If you are concerned about your a5's velocity consistency, you may find the data very interesting. Just click the link below and give it a read.


"The Valley of the Low Pressure Zone"
--------------------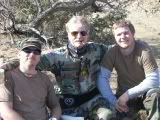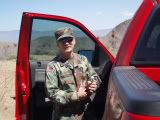 "I work as hard as I must...to play as long as possible"