For all of those who live on or visit Maui, it is my pleasure to tell you that we are FINALLY getting a field. The 8 plus years of my life that I have poured into this thing are just about to allow me to start building. There is just one more hurdle to over come, my meeting with the Maui Planning Department. You can help and the sport of paintball grow by going down to island hobbies and sign the petitions that I left there so that we can help demonstrate community support for the project. While a physical signature is best, many of you are unable to come down to island hobbies so you can go
RIGHT FRACKING HERE
and sign the online petition. The field will be about 10 acres, have bathrooms, shade, rentals, snacks, and most importantly a multitude of fields to play on.
LOOK, a picture! Oh, and don't trespass, we will have volunteer days where you can come check it out.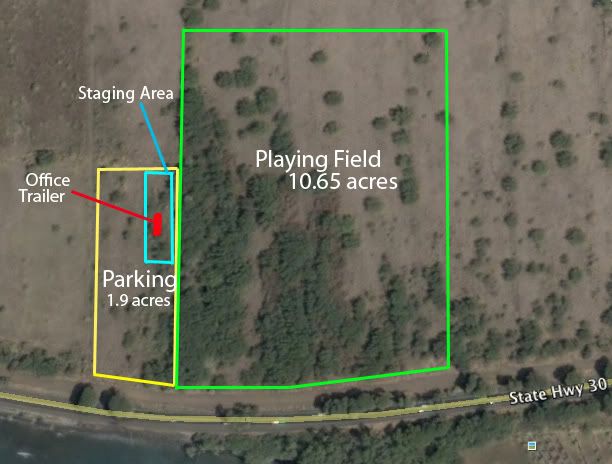 MAY THE PUPLE AND YELLOW PEOPLE MARRY IN PEACE!