****SOLD****

Marker: CCI Phantom (VSC)
Condition: 10/10 functional, 8/10 cosmetic; barrel nicks, nick on bucket changer, obvious tool wear on fitting on ASA, and the normal wear of a used marker
Color: Black
Upgrades: T-Stock, 15 rd feed tube, CCI ASA, CCI reducer, CCI drop forward (comes with 12" never used macroline), all ring detents, trigger shoe, dye sticky grips!
Known Problems: Never could get the macroline to work without a leak at the start of the day, mostly because I didn't have proper cutting tolls and using CO2, but I am sending a new piece of macroline, never cut
Asking Price: $240 $220 shipped! $200 shipped!
Shipping Options: Will be shipped UPS
Trades of interest: Not too interested in trades anymore, but offer up if you're interested
Location of item: Carroll, OH
What is Included: Marker, the said upgrades, 4 oz tank, a bag of 10 round tubes, gun oil

I need money for an upcoming game, so I will not do a straight trade, but I will accept trades for a marker + cash

Marker was properly maintained regularly, and in my opinion well taken care of. Offer up, the worst I can do is say "no".
The marker itself (let me know if you need a better picture of it or the paper with my username, this was just to get everything in the shot)
Barrel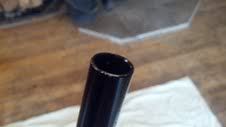 Tank is in hydro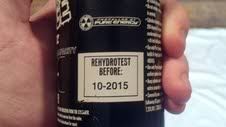 Trigger shoe & detent rings
Gun oil, and screws for parts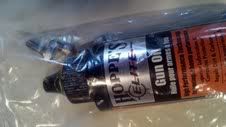 wear on the ASA fitting, still functions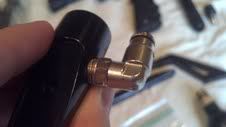 And the tubes!