Hello.
Haven't posted here much for a while but why not.
I always have projects going on, but don't finish right away. Due to lack of time, motivation, and procrastination.
Anyway, just wanted to show (but not brag), some of the projects I have going on right now.
Just for fun, I want to know what you guys think I should finish first because I feel like I am always doing a bit here and a bit there on each project, not just focusing on one. I can't decide which to finish first so I need some help!
So although I am very busy lately, I will work solely on one project at a time
1. JT Excellerator "Spump"
Alot needs to be done:
-Wooden pump handle
-Wooden jewels and detent cover
-LP mods
-Maybe more milling
?
-Wooden trigger (or maybe lexan or aluminum
?
)
-Offset feedneck for ten round tubes, or mod the stock feedneck to fit a electronic loader, or just stock feedneck with a "mini'd" gravity hopper
?
-12g changer maybe
?
-Drill and tap a hole in the body to allow a macro line setup of that like an autococker (where its like a C shape on the side) eliminating the reg
?
-Dual pump rods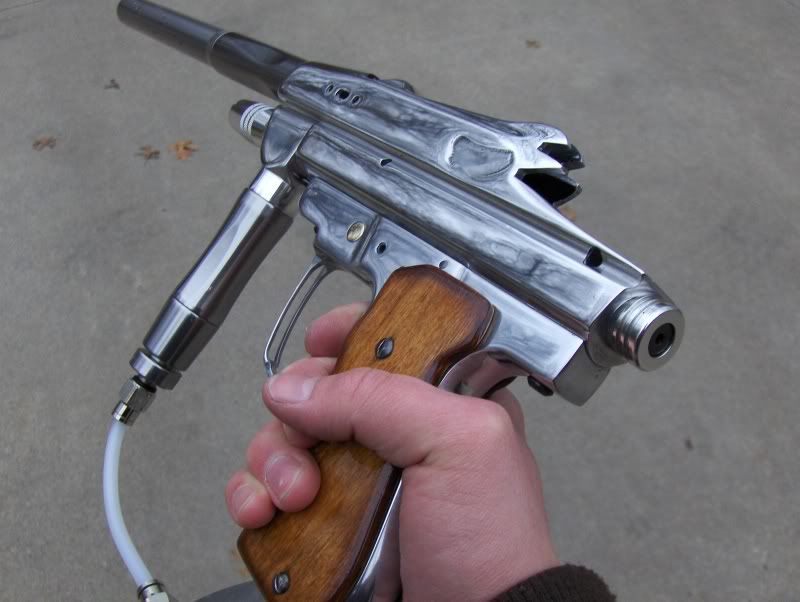 2. Spyder MR3
(NOTE: "Suppressor" is FAKE and just for looks, will add orange tip too it)
I'm not sure if I want to keep the "MP7 replica look" or do something different like an "MP5" look or a "Scorpion" look. Maybe even just make it a "pistol" setup, because if all parts are taken off it can be very small and a 12g changer could be added.
But if it stays like this:
-LEAP tadao milling needs to be finalized
-Stock needs to be made retractable
-Fake magazine (wood or sheet metal
?
)
-Maybe single trigger
?
-LP mods
?
Not sure what else.

3. Piranha Bolt action pump
-Stock/body needs to be obtained/made. I haven't decided what look to go with. Maybe something simple like an "M40" look (even like a mini "M40" like a CQB version just for paintball-ease-of-use reasons) or something more unique/futuristic. This is where I need a lot of input
???
-Above is the main issue, because once that is figured out I will know what to do like where to attach asa with remote coil, or get a 12g changer, and whether or not to cut the frame off and make a single trigger, etc...
4. Spyder 08 Electra
This is an on-going project of mine. Mainly just upgrading and whatnot, but I always have something to change.
What has been done already:
-Halfback
-Polished internals
-Custom grips
-Custom trigger
-New reg (switch between hyper 2 and evi det)
-Invert nightstick CF barrel
-Virtue board
-Macro
-Bolt pin modded so its basically as low as it can go without touching the body
-Modded trigger set screw
Still to be/can be done:
-Mod solenoid pin
-Make a snatch grip
-More triggers (out of lexan too)
-Possibly more LP mods but the 08 electra is basically already LP stock
-new bolt
-Window lower tube
?
I'm sure there is more.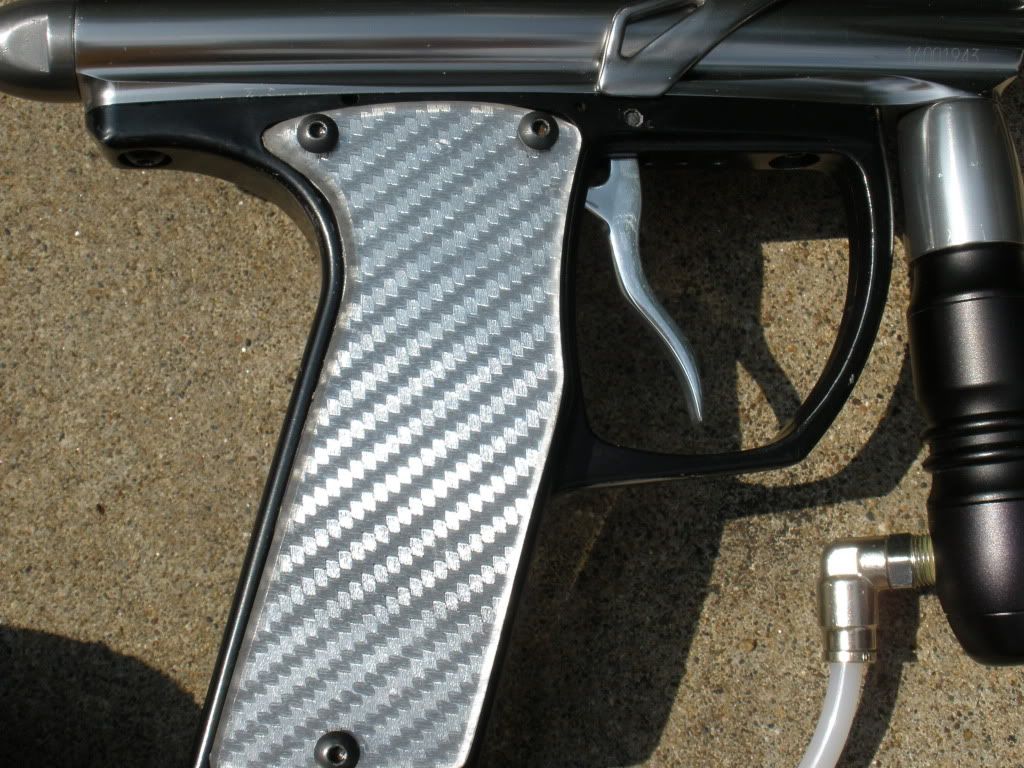 (Other grips)
5. Empire Reloader-B internal in a Prophecy shell
This is just an idea I had but think it'd be neat. I have two pairs of Proph shells, one which I painted white. I also have a Reloader B with a fried board that I obviously dont use. So I want to pick up a new board, and then put the Reloader internals in the Proph shell. Obviously alot would need to be done but definitely possible.
+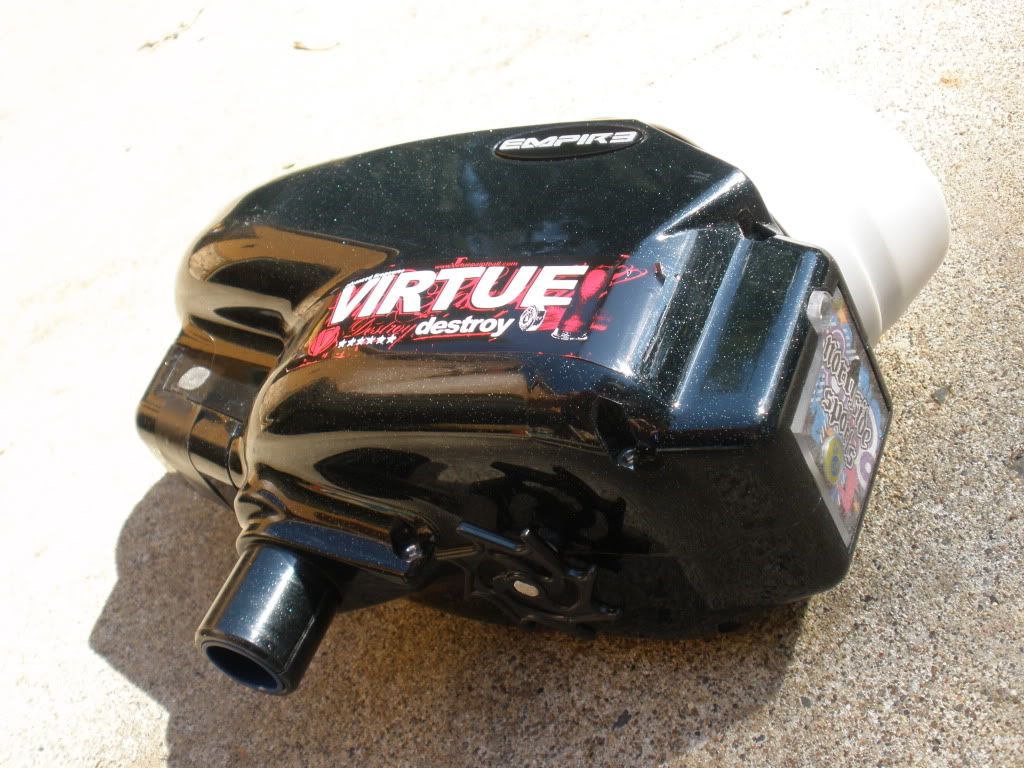 Basically I want you guys to help me and give me motivation on which to finish first.
?'s mean issues I would like your input on so please tell me what you think would be best/what you would do. Please give me input on everything you want to.

(No, I am not an indesicive person)

Thanks!