Hey Guys! I am looking to sell these because I have no use of them anymore.
Here's a pic: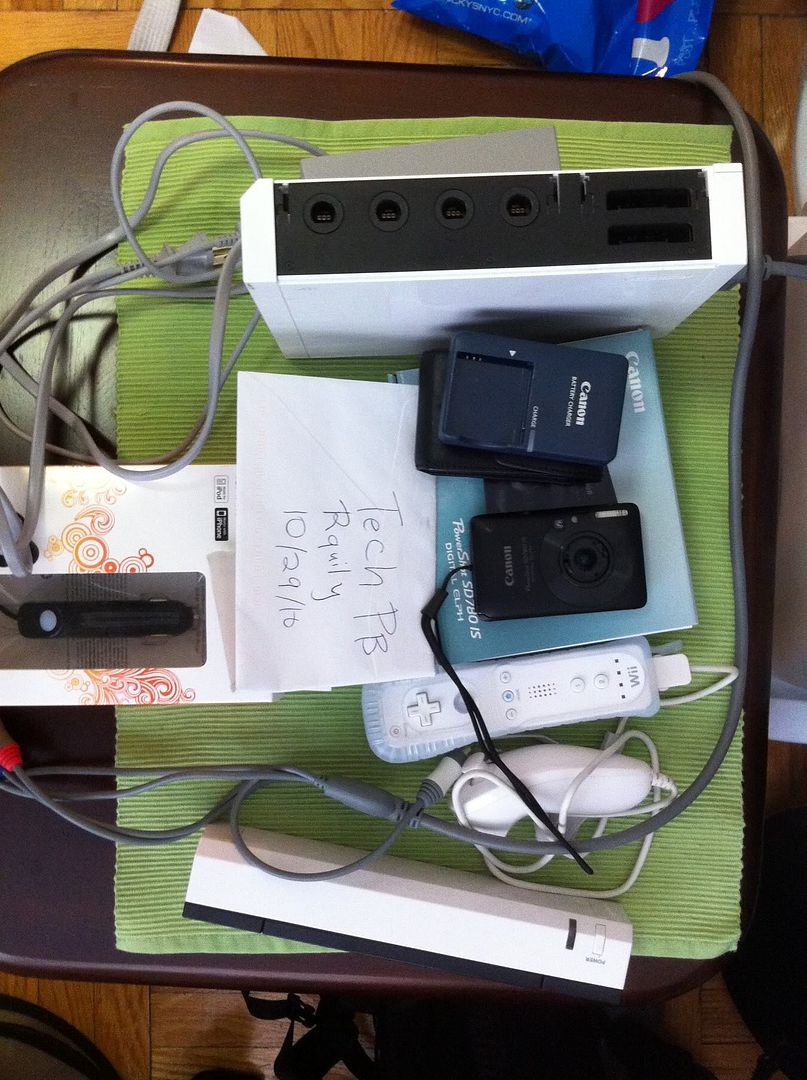 1.) It's a wii with 1 controller. Comes in with super mario bros game
The condition of the Wii is fair. No scratches or dent. The game is kinda scratched but still works.
2.) Canon Powershot SD780 IS.
Its condition is good but the lens cover is missing and got some scratches but no major damage. Still take some decent pictures with a 12.1 megapixels. Just avoid sunlight exposure when taking pics.
3.) I have a car Iphone/Ipod/touch charger.
If I have to name a Price I would have to say 270 shipped n paypaled or OBO!
Offer up!
Just make an offer