SOLD !!!!!
Hello, today i have my 04 Prostock on the chopping block. Its been a great gun, but i really need another CCM for the coming season. I'll list all the specs below. Shoots great, perfectly tuned, everything u need in a great top of the line pump marker. Im in no hurry to get rid of, so keep lowballs out please. Post here or PM me if you have any questions.
Marker:
04 Prostock Pump
Condition:
Great overall condition. Few stratches but under the pump arm so you cannot see.
Color:
Red and Black
Upgrades:
-Black CCM "thick" frame (Dust)
-Arch Pump kit(dust) with AutoTrigger cam
-CP Reg(dust)
-CCM Internal Hammer
-Red Delrin bolt
-Hybrid 1/4 turn On/Off
-Hybrid 09 Grips
-No Barrel Included
Known Problems:
None at all

Asking Price:

375 Shipped and Paypalled



Trades of interest:
None unless CCM Pumps

Location of item:
Plainfield, IN
What is Included:
Marker, no barrel.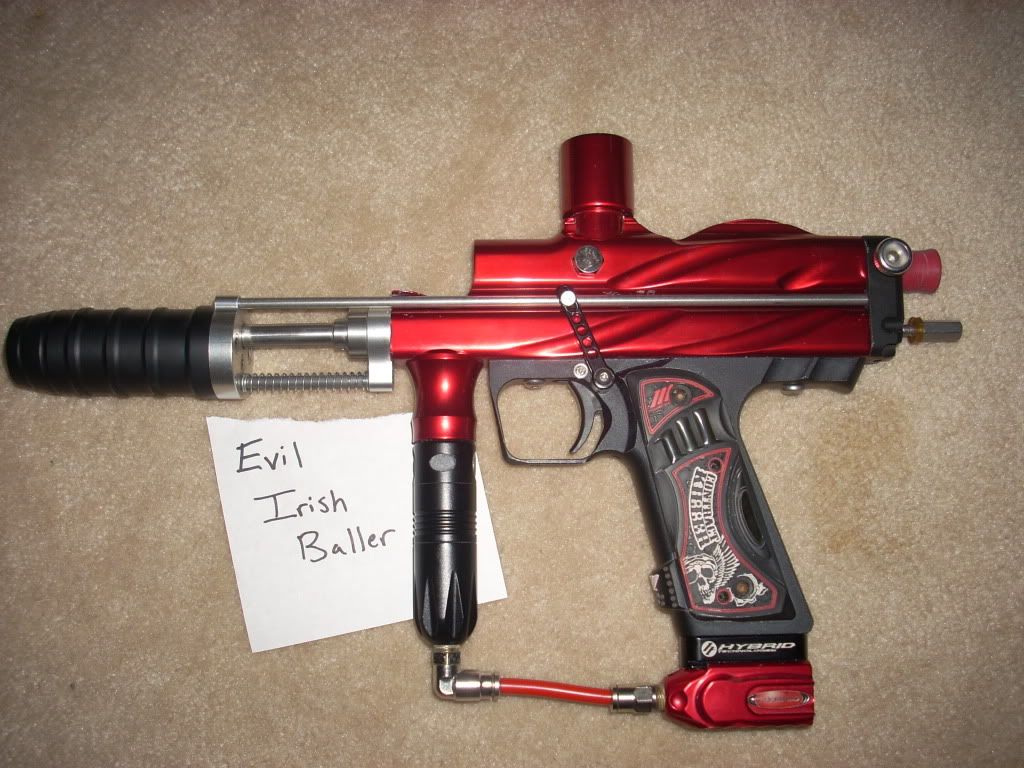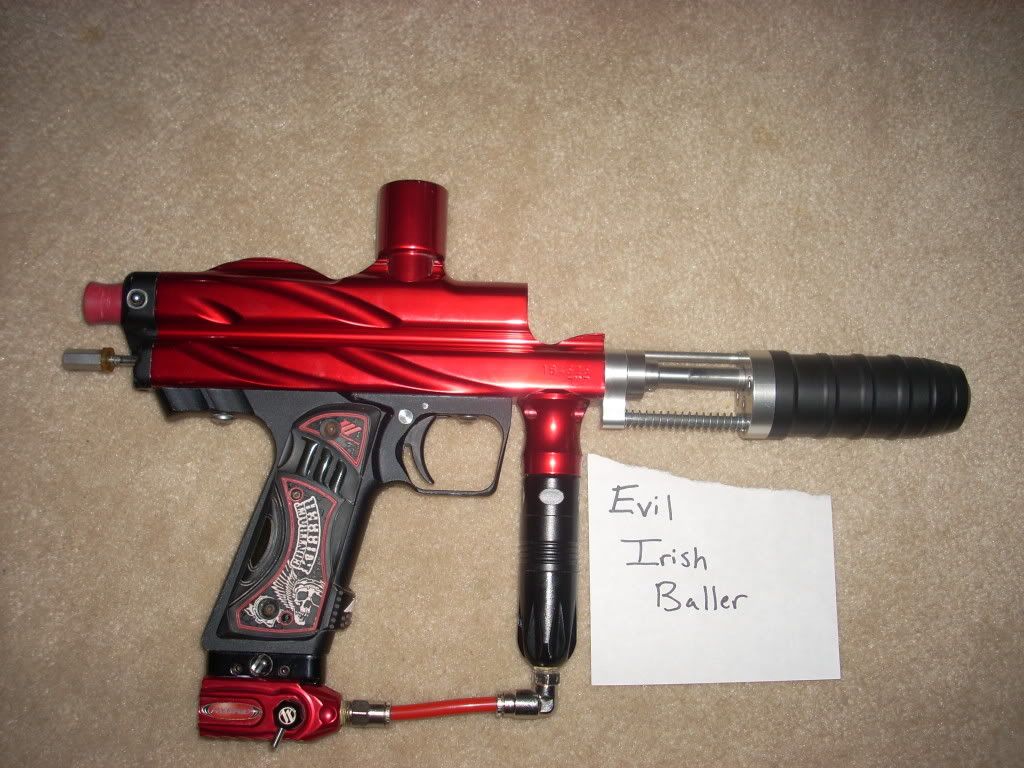 Me Using it at USPL DC