So I saw that thread with the magpul afg on the pump handle of that pump so I decided to be a total un original rip off artist ( but who isn't now adays) I want to make a tactical looking sniper basically. So here is what this project is starting with.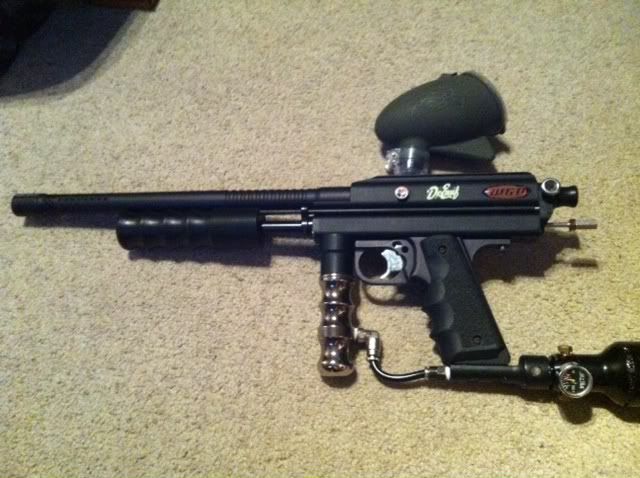 My first steps was to swap the barrel and chromosexual reg and slider frame for some other stuff I had laying around
my apex2 will work and a dye swing and cp makes pretty good regs I will use that one.
Sorry no pics
Next I will actually take a carter pump kit I bought from pbgateway and then I sanded the round bottom flat and drilled and tapped two holes for a tactical rail piece I stole off of an SP1 I had laying around.
Close up of the handle mounted